By Mark Trowers National Sales Manager – Social Housing at Zehnder Group UK Limited
'Each Home Counts' was a review – by the then Chief Executive of BRE Group, Dr Peter Bonfield – into the way in which both public and privately funded retrofit projects were being delivered. It forms the basis of the detailed set of standards that we know as PAS 2035. Let's look at the details for retrofits in PAS 2035 will affect social housing.
Energy efficiency
The background to the new guidelines is the commitment to reduce UK greenhouse gas emissions and create a net zero economy by 2050. Buildings are the third biggest contributor to emissions and these have only slightly reduced since 1990.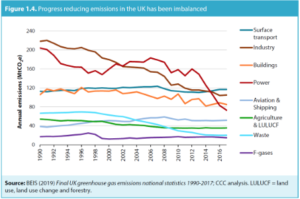 Many of the 25 million homes in the UK were built before concerns about insulation and emissions had arisen. Yet, despite the fact that heating has been identified as the largest cause of a household's emissions, there has been no improvement in its share of these.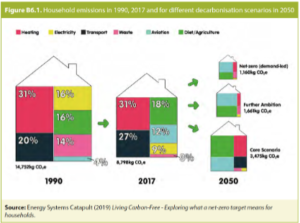 Enter the retrofit
The solution is retrofitting.
But Dr Bonfield discovered that many retrofits were making minimal difference or actually making the situation worse.
He heavily criticised energy efficiency policies for their blinkered approach. Retrofits had ignored what is best for the home and its occupants. His findings have been echoed by the All-Party Parliamentary Group for Healthy Homes and Buildings' White Paper.
But PAS 2035 seeks to change this.
PAS 2035
BSI produced the PAS 2035 specification in July 2019 to ensure that:
Consumers receive good advice
Trained and qualified Retrofit Assessors review each property, considering the condition of the property and its suitability for improvement
Each property has an improvement plan outlining what can be done to maximise energy efficiency potential, including any work that, if not treated, will undermine the retrofit's effectiveness
All design and installation work is overseen to ensure maximum energy efficiency is achieved
PAS 2035 requires a holistic approach to retrofits considering building pathology, thermal modelling, ventilation, interactions between proposed energy efficiency measures, testing, monitoring and evaluation.
Social housing
Earlier this year a report reviewing the government's progress in reducing greenhouse gases called for a national, one-off deep retrofit programme for all residential properties, that should start with social housing.
Social housing accounts for 4.5 million of our homes. By focussing on these, whole locales could be engaged, driving efficiencies and cost savings.
But, at the moment, retrofits are lying low on social housing's agenda.
A recent survey highlighted some of the reasons why:
There's a lack of accessible funding and legislative pressure
The Hackitt Review has shifted budgets away from 'insulation'
There's intense pressure to build new homes
Social housing providers and suppliers lack in-depth knowledge about thermal retrofits
PAS 2035 answers some of these concerns, in its emphasis on specific roles to assess retrofits. And so, we are left with concerns that boil down to money.
As one astute critic of the standard noted, 'the major issue we have now is a misalignment between the revised process and funding mechanisms.'
The reasons for making this funding available are clear: despite some radical steps being taken, the latest publication by CCC indicates that we will not hit our targets without an almost complete decarbonisation of the housing stock. And this does not look likely.
For social housing a barrier to large-scale retrofitting of its existing housing stock is that costs are currently too high, and that there isn't a construction and supply chain with the capability and capacity to deliver in volume and at speed.
Some local authorities are now seeking firmer government policy on retrofit – and RPs can join them – in seeking subsidies, grants and other benefits. For both, a deep retrofit of the existing housing stock represents a potential social and market opportunity.
There is evidence that momentum is starting to build.
Many social housing providers are developing new policies and plans for their estates to be zero-carbon for heating, near net-zero overall energy and designed to account for future climate change – the Greater London Authority's London Plan Policy being just one example.
It is possible that, by combining the planned investment in the maintenance and refurbishment of their stock over 20-30 years with energy cost and other savings over the period, social landlords can make an economic case for investing in deep retrofit to upgrade properties to 2050 standards now.
But the sense still remains, and is hard to banish, that without centrally allocated funding mechanisms the gains offered by PAS 2035 will remain paper promises, rather than an aid for social housing to lead – or even play a significant role in – the deep retrofit that is so desperately needed.